Posted by Paladin on October 23, 2019
Looking for a new job may feel like a daunting endeavor. But in marketing, moving up the corporate ladder in search of new challenges, a larger income, and better work-life balance is the norm.
Recently, Marketing Week conducted a survey of marketers to gauge career and salary trends. The publication found that 81 percent of marketers are likely to switch jobs within three years. While 38 percent plan to do so before the end of the year. "In a fast-paced, ever-changing industry such as ours tenures are indeed short," one global CMO said in response to the study.
That doesn't mean switching jobs is always easy. Between the risks associated with alerting your current employer to your search, and the time it takes to network and interview, marketers can't afford to fumble while on the path to a position with a different organization. Use these guidelines to secure your new job quickly, so you can take that next step in your marketing career.
Focus on The Three A's
When it comes to getting a new role in marketing, hiring managers look for many traits. From creativity and resourcefulness to curiosity and a cool head. But according to Richard Sellers, Chairman Emeritus of the Marketing Executives Networking Group (MENG), attitude, aptitude, and altitude are among the characteristics that companies look for most.
As Sellers explains, it's important for candidates to demonstrate through their attitude that they're serious about the role, as well as show an aptitude for the work based on their previous accomplishments. They must also have reached a level — or altitude — in their career that demonstrates they're able to collaborate with others. "To get an offer, you have to convince the gatekeepers and hiring managers at every step that the answer to all three questions is 'Yes,'" Sellers writes. Doing so will convey not only that you're eager for the opportunity, but that you'll add real value to the existing marketing team.
Get Help From a Middleman
To maximize your odds of finding the perfect marketing position, consider working with a middleman. Recruiters know the market inside and out, including hiring and salary trends like those found in our 2019 Creative and Marketing Salary Guide. They can even assist you with honing your interview skills. They'll make sure you're ready for every employment possibility that comes your way.
It's important to choose a recruiter that specializes in the nuanced and fluctuating marketing space. A partner like this can apply their industry expertise to your unique case. And they can swiftly track down openings with steadfast companies in your location of choice.
Showcase Your Ability to Work With Clients
In the marketing industry, client relationships are the foundation on which businesses are built. Whether you've been working in the marketing space for two years or twenty, you already have some experience working with clients. Play this up as much as possible; your ability to nurture and grow those client relationships is an advantage. It can even help you stand out on your resume and in every interview.
Take the time to explain your personal approach to onboarding new clients. Describe your strategy for obtaining and incorporating client feedback for projects and campaigns. Share your positive track record for retaining clients. Mention the impact this success has had on the company you're currently working with. You can bet that client management skills are something every hiring manager is looking for.
There are countless opportunities for marketers to make a vertical career move or find a company that's a better all-around fit. When you're doing so while working an existing job, every tactic you employ should be geared toward finding a position that's bigger and better, fast. These best practices are sure to help.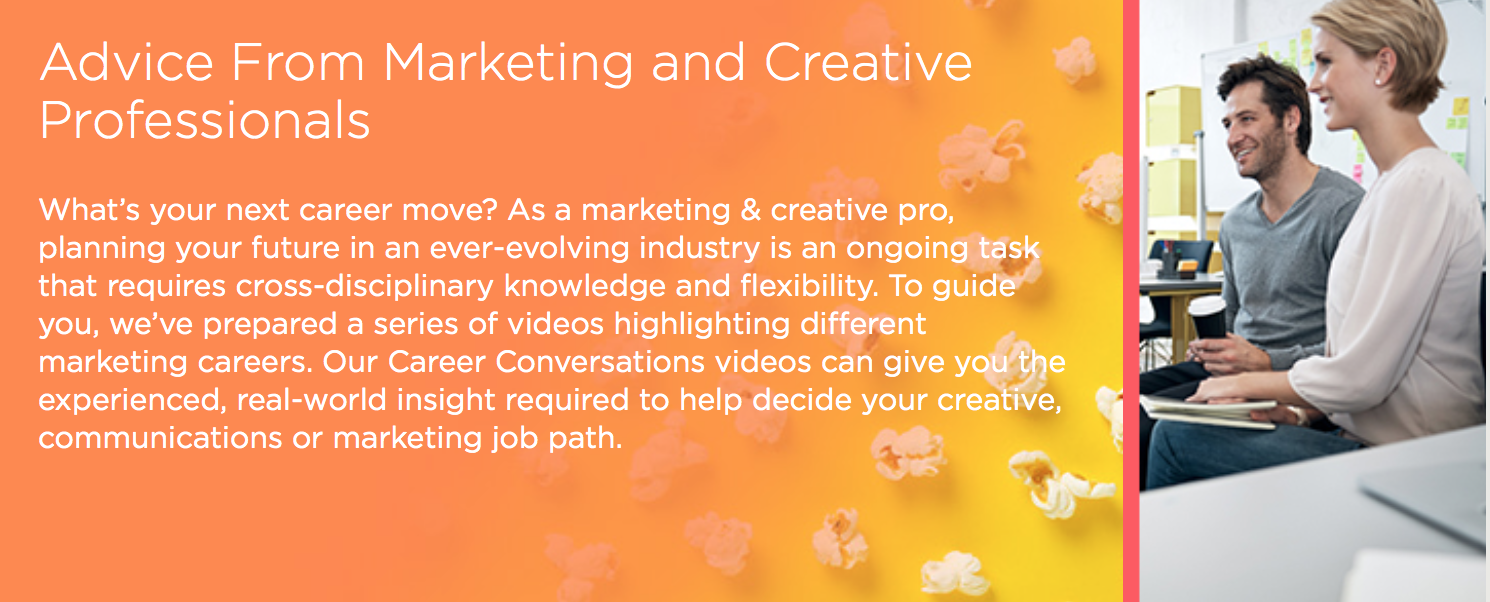 Post a comment