Posted by Paladin on June 30, 2020
Creative and Marketing professionals have long been known for their adaptability and willingness to try new things. This notion often expands well-beyond the unique and imaginative projects they handle for clients, filtering into their work environments. Agencies are known for their flexible work environments, unorthodox hours and unique perks. Now that millions of workers around the world have been working from home, often for months, it seems like many of these commonly held Marketing work practices are becoming more mainstream. The Creative industry has transformed into an almost wholly digital industry over the course of the last two decades. And this, paired with robust collaboration tools like Slack have allowed big Marketing teams to remain plugged in no matter where your teammates work. These tools have made it commonplace for a Marketing Professional to engage in cross-team global collaboration at the stroke of a key.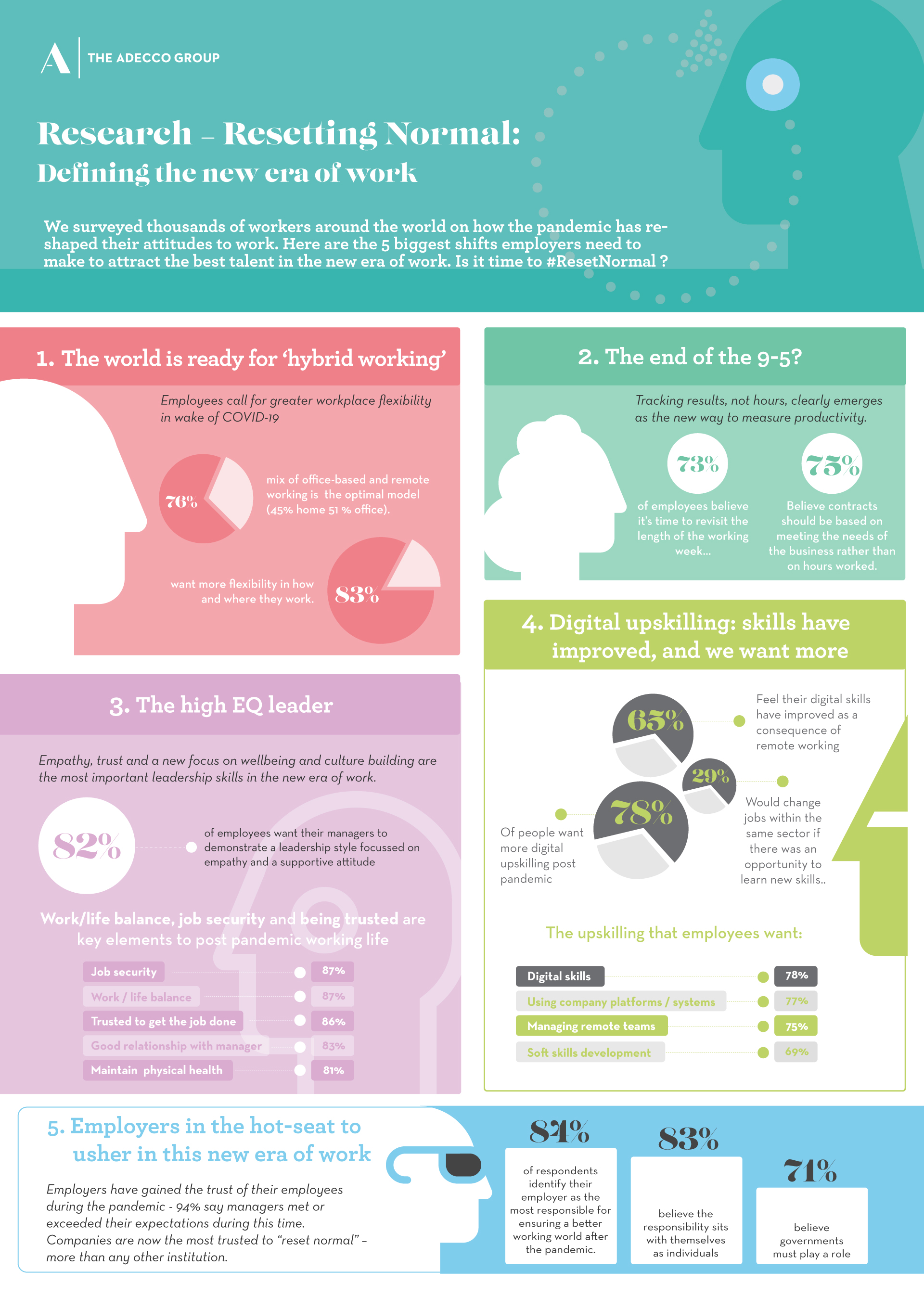 In our infographic, we explore how worker opinions are shifting to reflect what is already a widely accepted model within the Marketing community. Highlighted is the desire of employees to have flexible schedules that expand beyond 9-5 and allow for working hours dependent on workload rather than a prescribed daily timeframe. The infographic also notes that digital upskilling as a central concern. This should be of no surprise to Creative and Marketing professionals who have accepted digital upskilling and research as a daily part of their work. Finally, EQ is referenced, which is a typically recommended area of professional growth or learning due to the necessity for high collaboration across multi-locational Marketing teams. Overall, many of the results of the Adecco Group's Reset Normal survey results featured in the Infographic directly align with the practices and work that Creative professionals incorporate into their work routines.
Post a comment