Posted by Paladin on March 28, 2019
According to LinkedIn, 80 percent of global talent and HR managers believe "a great brand makes it easier to recruit top talent." But companies don't always put the necessary time and energy into building their business brands.
Take a moment to think about yours. Does it have the potential to excite and entice job candidates? If not, it could harm your chances of hiring the best creative and marketing professionals. Let's take a look at why your business brand matters, along with some strategies for shaping it online.
Relay Your Brand Ethos Through Your Website
They say opposites attract. However, when your company's working to draw new employees, you're more likely to discover that great minds think alike. Marketers seeking a new position gravitate toward brands they can relate to and identify with. They'll be researching your digital presence. They'll be watching for clues about your brand's mission, culture, values and vision. They want to see if your business' ethos lines up with their own.
On its website, Ikea explains "We work hard, but we have fun doing it. We're always looking for people who share our positive attitude and values." In a special section of its site, Zappos invites both employees and customers to learn about its ten core values, which include "Create Fun and a Little Weirdness" and "Build Open and Honest Relationships With Communication." When brands make a point of publicly sharing what drives their business and staff, marketers will have a good sense of what they're getting into when they accept a position. That can lead to a better corporate fit and improve your employee retention rates.
Use Social Media for Reputation Management
Your ethos matters to new hires, but so does your brand's reputation. Talented marketers who have their pick of employer — exactly the type of candidates you're looking for — put great care into deciding which company to align themselves with professionally. That's because your business's reputation influences their own. Ensuring that you're well-liked online, therefore, is essential to building your business brand.
The first step is to monitor mentions of your business's brand name on social media. Having a monitoring tool in place, along with a system for swiftly responding to negative comments and customer concerns, can help you keep your stellar reputation. If you have the resources to manually monitor your mentions, however, you'll be better able to manage your reputation (don't forget to search for misspellings of your brand name, as such posts can be just as detrimental).
Addressing positive comments is just as important as heading the poor ones off at the pass. Each interaction on social media is an opportunity to create a great customer experience. Consumers might share interactions with others, thus improving your company's reputation through word-of-mouth.
Appeal to Marketers With Your Marketing
While building a strong company brand is important to recruitment efforts of all kinds, it's especially critical when you're hiring marketers. Your efforts to promote your own brand (or lack thereof) say a lot about the marketing department that new hires will be joining. Maximizing your brand's presence is a surefire way to attract passionate, innovative creative personalities.
To impress candidates who are considering a position with your company, leverage digital media to invite them inside your world. Cisco uses Instagram to showcase its employees, encouraging them to post their own company-related photos using the custom hashtags #WeAreCisco and #LoveWhereYouWork. Virgin Group's Careers microsite features special projects and takes potential employees behind-the-scenes with fascinating stories, like the time a Virgin Atlantic plane drew a heart over the Irish Sea. Owned and paid media are useful tools when marketing your corporate brand in ways that pique the interest of marketers.
Is it worth investing in your business brand? Absolutely. In fact, it's one of the best ways to ensure that you find the marketing talent you seek.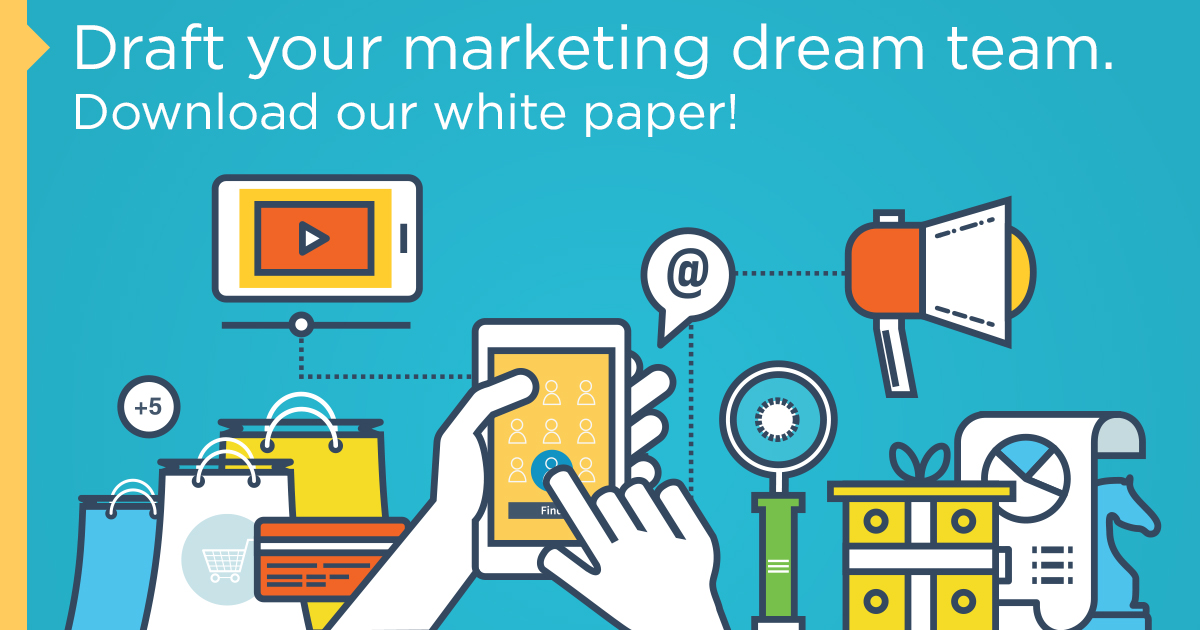 Post a comment